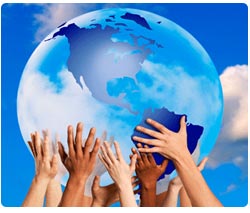 In 1994, WOOLWAYS INDIA LTD was founded as a both business firm company and a manufacturer of knitwear's and quality oriented garments. The company is primarily engaged in the business of manufacturing and exports of knitwear's. It's a professionally managed export oriented unit, and is one of the leading manufacturers & exporters of hosiery knitwears around the globe. It is a Govt. recognized Export House and a subsidiary of WOOLWAYS GROUP of Companies.

WOOLWAYS INDIA LTD, a professionally managed export house, is one of the leading manufacturers & exporters of hosiery knitwear with STAR EXPORT HOUSE RECOGNISED BY GOVT. OF INDIA covering exports to – EUROPE SAUDI ARABIA, U.A.E, KUWAIT,&AMERICA through reputed outlets..WOOLWAYS provides all premium quality garments for all seasons with a complete family range,for individuals caring for lifestyle. WOOLWAYS also caters to Indian markets in addition to overseas market.

At present we have the capacity to produce around9000-10000 units per day with our team of 840 skilled people.WOOLWAYS family believes in QUALITY PRODUCT & COMMITTED TIME SCHEDULE DELIVERY. Our R&D section enables us to remain ONE UP. We are having highly professionalized and Technical Team working efficiently, exclusively under the able guidance of our dynamic Managing Director, MR. RAKESH NAYAR.