PARTNERS

Woolways Limited actively partners with industry's leading companies to make it easier than ever to successfully deploy and manage cutting-edge solutions. We value the relationships that we build with our partners.

Over the years, Woolways has partnered with a range of innovative companies and organizations to deliver comprehensive, standards-compliant solutions for our clients. The combined strength of these partnerships has created products that are innovative in the marketplace, valuable to financial institutions and successful in meeting your end-user adoption, cost savings, and revenue goals.

Our Valued Partners

Woolways Limited has entered into a strategic alliance and has developed business associates in the countries Singapore and Australia. The business development team at Woolways would closely coordinate with these business associates to understand the requirements of these markets and develop Solutions for specific clients in these countries. On the other hand, the business associates would understand the technical skill set at Woolways and would then generate leads from their respective markets.
Following is the list of few of our business associates around the globe
1. Saudi Arabia

Company Name :- ATRACO
Mr. Shabir Kapasi
Atraco Group takes care of all the Marketing activities of Woolways Group in Saudi Arabia from last 2 Decades.

2. UAE

Company Name :- BHAGWAN DAS & COMAPNY
Mr. RAJAN SUJNANI


3. EUROPE

Mr. RAJEEV SAREEN

All the Marketing activities of Woolways Kids Brand UNIKID been handled by Mr Rajeev Sareen throughout the continent which includes countries like United Kingdom.

4. CHINA

Company Name :- MILLI INTERNATIONAL
The Sourcing of the Woolways products are being done by Milli International.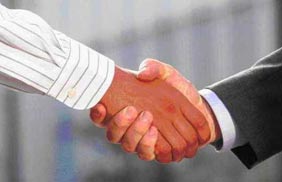 Building on two centuries' experience, WOOLWAYS has grown rapidly over the last two decades to become a leading international academic publisher. Operating from a network of .. global offices,including AMERICA, EUROPE, SAUDI ARABIA, U.A.E, KUWAIT & ENGLAND Group publishes more than ... journals and around ... new products each year.All our endeavors have been well appreciated by our clients which has motivated us to go beyond the expectations of our clients.As an accomplished house we have clients across the globe. The customer satisfaction we have acquired has led to a strong credibility for us in market.